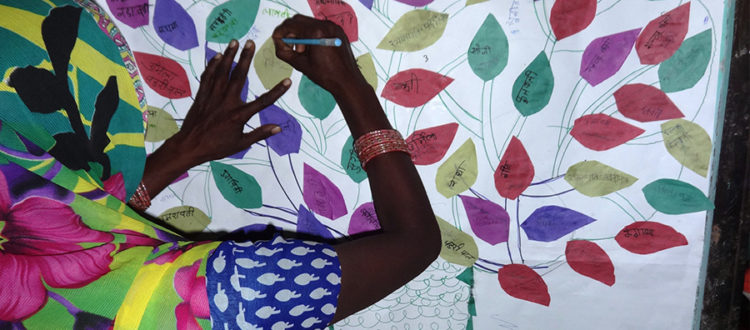 Working for Literacy and Education is one of the core activities of GVSS from 3 decades. Working for Literacy and Education is one of the core activities of GVSS from 3 decades. The organization has run various non formal education centers for school dropout boys and girls with age group 09-13 years and children thus educated have been connected to formal education. Organization also ran many adult education centers to make the adult women literate. GVSS also successfully completed the TATA TRUST supported project Women Empowerment through literacy and Education under which 750 women were made literate. Currently we are working for the Program-
Promoting Literacy for Women in the Villages of Pratapgarh-
This program has been initiated with the support from Tata Trust, Mumbai in Mangraura Block of Pratapgarh, district since May, 2015. The project aim is "To Empower Rural women through literacy".
The Objectives of Program-
To make illiterate village women literate so as to develop their communicational skill and create capabilities in reading and writing their needful things.
To make village women literate so that no one can cheat them thinking illiterate.
To make village illiterate women strong in literacy up to such level as they could meet out there day literal need at their own level.
To make village women strong by giving them information on their rights.