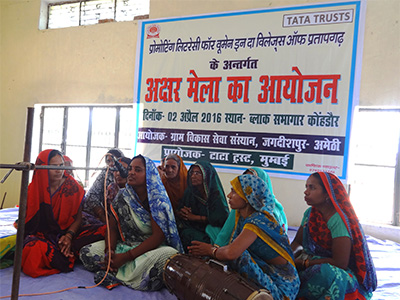 This Event was organized for the newly literate women of all literacy centres for increasing their interest towards literacy and for giving them a platform to share their mutual experiences of literacy with all the participants. Total 252 women were present in the program. In this program various activities were organized to increase the interest of newly literate women towards literacy are as under-
"MERI BAAT" writing on chart papers.
Singing of Literacy Songs by newly literates.
Sharing of Changes the literacy bought by newly literates.
Skits on literacy by newly literates.
From Literacy to Empowerment.